Category:
Q & A
by Victoria Carthorn | Oct 22, 2017 | Copyright, Events, Film, Intellectual Property, Licensing, Performance, Q & A, Sports, Talent Representation, Technology, Uncategorized, Video Games | 2 |
E-sports — aka electronic sports, aka competitive/professional video gaming — offers a novel and...
Read More
With the U.S. Supreme Court recently deciding in the Star Athletica v. Varsity Brands case that...
Read More
Professor Warren S. Grimes, an antitrust expert now widely quoted in the mass media about economic...
Read More
Showtime's terrorist thriller Homeland and ABC's comedy Modern Family walked off with the top Emmy...
Read More

Warning: count(): Parameter must be an array or an object that implements Countable in /home/customer/www/biedermanblog.com/public_html/wp-content/themes/Extra/includes/template-tags.php on line 54

In a recent session, entertainment lawyer David Tenzer sat down at the request of the Biederman Blog to discuss a range of topics, including a common pitfall  among starry-eyed deal makers, the new profit participants in the...
Read More
The community of lawyers in the U.S. who specialize in Theater Law is small.  Gordon Firemark is one of those few. His practice focuses on representation of artists, writers, producers and directors in theater, film, television...
Read More
The Biederman Entertainment and Media Law Institute has launched a project to research the origins and evolution of entertainment law and its most influential practitioners:  The Hollywood Legal Legacy Project will document this...
Read More
Thinking about an LL.M., but not sure if it's worth your time? Wondering about Southwestern's new Entertainment and Media LL.M. Online Program? At the invitation of the Biederman Blog, Prof. Bridgette de Gyarfas...
Read More
As an intern for Mr. Jefferson this past summer, and as a music lover, I thought it would be interesting to get his thoughts on the effects and importance of the stipulations in the Copyright Act of 1976, that now allows musicians to recapture their copyright interests for song so long ago written.
Read More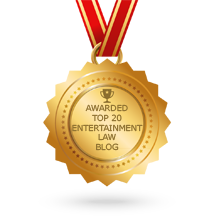 The Biederman Blog is now ranked NUMBER ONE on Feedspot's Top 20 Entertainment Law blogs (May 2018). It is very exciting to top this list. We are extra proud of number six - Entertainment Law Offices of Gordon P. Firemark. Mr. Firemark graduated from Southwestern in 1992, and is a top entertainment blogger and webinar presenter in addition to being a world class entertainment attorney!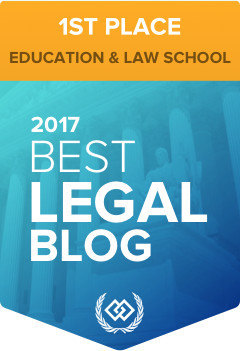 This is Southwestern Law School
—a history of public service, innovative teachers, brilliant scholars, and trailblazing alumni.
Events Calendar