Category:
Licensing
Nathan Apodaca, also known as 420doggface208 on the popular social media video site TikTok,...
Read More
This article was written by Susan Cleary, Esq., Southwestern Law School Class of 1993, Vice...
Read More
A trio of federal appellate judges in New York have taken a rare role typically reserved for...
Read More
*Editors note: This post was updated (see below) on Nov. 12, 2018: In recent years, courts,...
Read More
This guest post was written by Crystal R. Nobregas, a Southwestern Law School fourth-year evening...
Read More
Legal fees for entertainment projects in Los Angeles are costly and daunting. But they're...
Read More
Johann Sebastian Bach may have died 268 years ago, but does legal discord still prevail over the...
Read More
This guest article is a courtesy cross-post from the social media of the Wolk & Levine law...
Read More
With blood, sweat, and tears, a quartet of California artists pursued their vision, winning over...
Read More
Location, location, location— that's the mantra to describe what matters in real estate,...
Read More
William Leonard Roberts II has kept lawyers and judges busy with his apparent identity crisis,...
Read More
Sho' Nuff, some music publishers still may have a financial reckoning ahead with a trio who...
Read More
The Egyptians' and their empire, culture, and world views so enthralled the ancient world...
Read More
To the imaginary denizens of Bikini Bottom, including cartoon legend SpongeBob SquarePants, the...
Read More
Although three federal judges have sought to quash some copyright monkeyshines, a fourth and...
Read More
Along with major media and online information enterprises, millions who merrily apply a feature of...
Read More
While legions of fans will focus with zeal and dread to see if LeBron James can lead the Cleveland...
Read More
There are far fewer blurred lines now for Robin Thicke and Pharrell Williams after the U.S....
Read More
Rearden, a high-powered computing company that has sought to establish its creative reputation in...
Read More
Bit coins and other crypto currencies? For already financially struggling creatives seeking ways...
Read More
If Uncle Sam's halls of civil justice weren't crowded enough with growling  two-legged...
Read More
Thomas McClary, Lionel Richie, William King, Walter Orange, and other students from...
Read More
by Biederman Blog Editors | Jan 8, 2018 | Copyright, Film, Intellectual Property, International, Licensing, Privacy, Procedural, Regulatory, Social Media, Sports, Talent Representation, Technology, Television, Video, Video Games, Web Services | 0 |
The Media Law Resource Center and Southwestern Law School have hosted for 15 years the...
Read More
He's a popular soccer player, a star in the English Premier League with millions of...
Read More
This guest post was contributed by Natalie M. Reynoso, a second-year Southwestern Law School...
Read More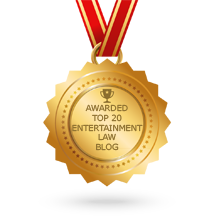 The Biederman Blog is now ranked NUMBER ONE on Feedspot's Top 20 Entertainment Law blogs (May 2018). It is very exciting to top this list. We are extra proud of number six - Entertainment Law Offices of Gordon P. Firemark. Mr. Firemark graduated from Southwestern in 1992, and is a top entertainment blogger and webinar presenter in addition to being a world class entertainment attorney!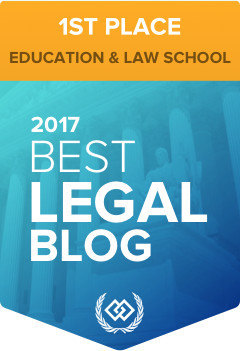 This is Southwestern Law School
—a history of public service, innovative teachers, brilliant scholars, and trailblazing alumni.
Events Calendar