Category:
Fashion
With billions of dollars at stake, celebrities' lawyers have been beating down the door at a...
Read More
With the U.S. Supreme Court recently deciding in the Star Athletica v. Varsity Brands case that...
Read More
For Coachella and other lucrative live music events, there's no fiddling around in enforcing...
Read More
High court, in novel 6-2 ruling, extends legal protection to stripes, chevrons, zig-zags that...
Read More
Let there be no doubt: the Purple Reign, which has ended tragically all too soon, affected Entertainment Law and many of its practitioners. Prince Rogers Nelson, 57, not only played the role of path-breaking artist, musician,...
Read More
The copyright infringement action by graffiti artist Joseph Tierney aka "Rime," has...
Read More
Ever since a most-likely-to-succeed aspirant named Paula Abdul thrust herself from leaping about courtside with the Los Angeles Laker Girls into a considerable entertainment career, sneers have abated about the talent on...
Read More
Summit Entertainment, creators of the Twilight movie series, has prevailed on its motion for summary judgment in a lawsuit filed in 2010 for copyright and trademark infringement, false designation of origin, trademark dilution...
Read More

Warning: count(): Parameter must be an array or an object that implements Countable in /home/customer/www/biedermanblog.com/public_html/wp-content/themes/Extra/includes/template-tags.php on line 54

Tiffany's, the top-end bangles-retailer, apparently feels blue enough to think out of and about its signature box and how it might be crushed in the trademark clash with Yves Saint Laurent over Christian Louboutin and his...
Read More
Legal teams for luxury brand goods have devoted much of their energy to fighting counterfeit goods, both in the brick-and-mortar world and in cyberspace.  The internet has made this battle difficult as access to consumers has...
Read More
U.S. District Judge Victor Marrero's decision to deny Christian Louboutin's injunction in Louboutin v. Yves Saint Laurent raises recurring issues regarding fashion's place in U. S.  intellectual property law. The recent decision...
Read More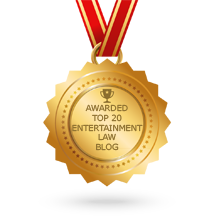 The Biederman Blog is now ranked NUMBER ONE on Feedspot's Top 20 Entertainment Law blogs (May 2018). It is very exciting to top this list. We are extra proud of number six - Entertainment Law Offices of Gordon P. Firemark. Mr. Firemark graduated from Southwestern in 1992, and is a top entertainment blogger and webinar presenter in addition to being a world class entertainment attorney!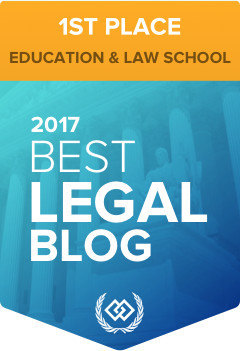 This is Southwestern Law School
—a history of public service, innovative teachers, brilliant scholars, and trailblazing alumni.
Events Calendar