Category:
Events
by Victoria Carthorn | Oct 22, 2017 | Copyright, Events, Film, Intellectual Property, Licensing, Performance, Q & A, Sports, Talent Representation, Technology, Uncategorized, Video Games | 2 |
E-sports — aka electronic sports, aka competitive/professional video gaming — offers a novel and...
Read More
For Coachella and other lucrative live music events, there's no fiddling around in enforcing...
Read More
For entertainment law practitioners, politics and the political season isn't just about getting inundated with information, along with most Americans, about The Donald, The Doctor, Hillary, or the Bern. It may turn,...
Read More
Faculty adviser to Southwestern's International Law Society, Professor Robert E. Lutz (left) has...
Read More
Hollywood has no choice but to engage with its audiences as part of its efforts to confront...
Read More
Kimberly Meyers, a middle-aged mother of three, went to hear live music at a Philadelphia club and did not know that Fishbone,  a punk-funk-ska band, would be performing. She was standing in the audience, when suddenly, to her...
Read More
There's no doubt that events like Comic Con and Comikaze build fans' frenzy for superheroes,...
Read More
As cloud-based music lockers have begun entering the mainstream, particularly embraced by major...
Read More
For those who follow Entertainment Law, there's a full docket of events or sessions. These are...
Read More
At this month's "Spirit of Law" session, USC Professor Jody Armour talked about "how legal professionals find meaning and purpose in the law and use their degrees in innovative and creative ways." USC.
Armour's choice of expression was to combine his "childhood experience, current studies and even passion for rap music" to conduct his lecture about "the complexities of race, politics and crime" in the U.S. USC.
Armour's passion for rap music was inspired by his love for words. He learned the importance of words in law through his father's experience. His father "was sentenced to 55 years in prison for possession and sale of marijuana" and argued his way out of jail. USC.
Learning from his father's experience, Armour hopes that the intersection of art and law can help build "political solidarity," a solution to the current pressing civil rights issues.
Read More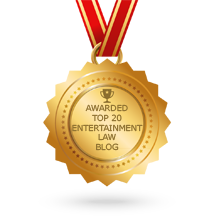 The Biederman Blog is now ranked NUMBER ONE on Feedspot's Top 20 Entertainment Law blogs (May 2018). It is very exciting to top this list. We are extra proud of number six - Entertainment Law Offices of Gordon P. Firemark. Mr. Firemark graduated from Southwestern in 1992, and is a top entertainment blogger and webinar presenter in addition to being a world class entertainment attorney!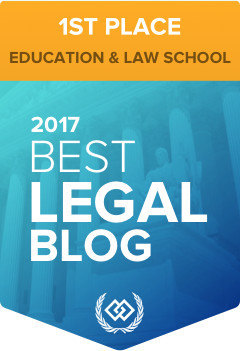 This is Southwestern Law School
—a history of public service, innovative teachers, brilliant scholars, and trailblazing alumni.
Events Calendar