Category:
Comics
Literary history's littered with simply awful book titles: Jane Austen, for example,...
Read More
To the imaginary denizens of Bikini Bottom, including cartoon legend SpongeBob SquarePants, the...
Read More
It wasn't exactly a super hero aggregation like The Avengers, but a federal judge in Los...
Read More
In our 'Oh, Really?'  feature, the Biederman Blog's editors — voracious consumers of all matters...
Read More
The notorious criminal Henry Hill, as played by actor Ray Liotta, once summarized a key wiseguy...
Read More
Praise be, the folks at the Cartoon Network may be saying under their breath. That's because...
Read More
On the internet, even the most casual conversation can erupt into a flame war — in which, of...
Read More
Court tosses lawsuit over suit but keeps alive tiff over movie poster When a super hero upgraded...
Read More
Is it proper to ask thespians their age? It is, a federal judge in San Francisco says. U.S....
Read More
Cartoon eatery wins mark protection With its corps of intellectual property lawyers, Viacom, the...
Read More

Warning: count(): Parameter must be an array or an object that implements Countable in /home/customer/www/biedermanblog.com/public_html/wp-content/themes/Extra/includes/template-tags.php on line 54

vubpu' jon nuchpu'. jonbe' tlhInganpu. That translates to "Cowards take hostages. Klingons do not." The Language Creation Society, based in Ridgecrest, Calif., has declared war. The group, as Randazza Legal Group PLLC, has filed...
Read More
The movie studios, television networks, video game makers, and big-time music businesses on both coasts may wish to take note of a curious case playing out in the nation's heartland. It's raising some novel issues...
Read More
Na-na-na, Batman! Or should we say  Dark Knight or Caped Crusader? There have been many versions of Batman since the character launched in 1939. Each new Batman movie or television show brought not only new nicknames and new...
Read More
This guest post was written by Hayk Stambultsyan, a PLEAS student in Southwestern's Entertainment Law and Web 2.0 course: Bam! said the U.S. Ninth Circuit Court of Appeals. And Ow! was what auto designer Mark Towle likely...
Read More
It prompted a take-down demand from the folks behind Tintin, a cease-and-desist command from those associated with Game of Thrones and no less than the President paused to give it a shout-out in his recent State of the Union:...
Read More
There's no doubt that events like Comic Con and Comikaze build fans' frenzy for superheroes,...
Read More
Nope, there's no superhero rescue to be found in court for the heirs of comic book artist Jack Kirby.  The U.S. Circuit Court of Appeals for the Second Circuit upheld a lower court decision in favor of Marvel, finding that...
Read More
The Ghost Rider has been brought back to life by the U.S. Court of Appeals in New York City in a ruling that gives writer Gary Friedrich another shot to prove he didn't relinquish his renewal rights in the comic. The appellate...
Read More
DC Comics was not as invincible as it thought in its latest court battle against the heirs of Superman's creators. A U.S. District Court in Los Angeles has denied DC Comics' request for $500,000 in attorney fees from...
Read More
Batman  had a full roster of supporting characters, including Robin the Boy Wonder, Batgirl, even the ever faithful man servant Alfred. But there was a key player in this cast who has remained loyal since the 1960s yet never...
Read More
Josh Wattles, an adjunct faculty member at Southwestern Law School and adviser in chief to...
Read More
Holy, look-alike cars and copyright, Bat fans: a U.S. District Court in Pomona has in DC Comics v. Mark Towle batted away an attempt to derail a publisher's lawsuit against the creator of replica kits for the Batmobile,...
Read More
The chief occupation of certain sous chefs and savvy top assistants is simple: Tell the boss to stop. We've got enough exotic ingredients in this dish, you've thrown enough wow components into that new product,...
Read More
In the spirit of Halloween, SCG Power Rangers LLC treated itself to the nifty trick of bringing costumes to the forefront of copyright and trademark law.  THR, Esq. reports that SCG filed a complaint in the Central District of...
Read More
U.S. District Judge Dean D. Pregerson in Los Angeles has granted Warren Beatty's motion for summary judgment, finding the actor had fulfilled an agreement with defendant Tribune Media Services and therefore retained rights to...
Read More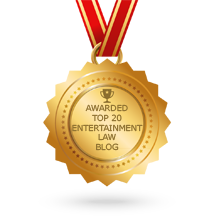 The Biederman Blog is now ranked NUMBER ONE on Feedspot's Top 20 Entertainment Law blogs (May 2018). It is very exciting to top this list. We are extra proud of number six - Entertainment Law Offices of Gordon P. Firemark. Mr. Firemark graduated from Southwestern in 1992, and is a top entertainment blogger and webinar presenter in addition to being a world class entertainment attorney!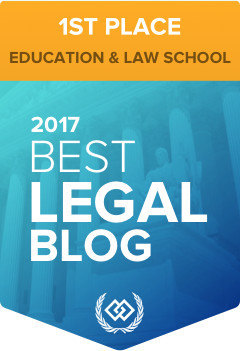 This is Southwestern Law School
—a history of public service, innovative teachers, brilliant scholars, and trailblazing alumni.
Events Calendar