Category:
Art Law
With blood, sweat, and tears, a quartet of California artists pursued their vision, winning over...
Read More
Gerald Wolkoff, a building owner in the New York borough of Queens, in search of what he might...
Read More
With federal copyright laws holding sway, online sales are acceptable of prized photos of...
Read More
Bitter battle by Marilyn Monroe estate to protect her legacy may have unforeseen consequences for...
Read More
If you're looking for a way to stay up to date in easy, convenient fashion with key...
Read More
The copyright infringement action by graffiti artist Joseph Tierney aka "Rime," has...
Read More
It's suddenly legal deja vu all over again: Another legal defeat for SiriusXM, a win for Flo...
Read More
As museums modernize and seek to offer more of a virtual experience for the public, copyright law...
Read More
If Bob Fosse or Jerome Robbins taught a ballet dancer how to bump and grind a leotard-clad...
Read More
A depiction of a buffed up Albert Einstein does not provide grounds for a lawsuit, U.S. District...
Read More

Warning: count(): Parameter must be an array or an object that implements Countable in /home/customer/www/biedermanblog.com/public_html/wp-content/themes/Extra/includes/template-tags.php on line 54

Is the nation ready for a federal resale royalty rate? Congress has asked the U.S. Copyright Office to review how current copyright law affects and supports artists and public comments will be taken until close of business on...
Read More
Film icon George Lucas has lost his copyright infringement case in Britain's highest court, the BBC reports. The defendant in the case was Andrew Ainsworth, one of Lucas' former prop designers who runs a small...
Read More
Ignore it and it just may go away. Try though we might, it may have been the arguments over the monkey photographs that, of course, pushed the point: This truly has become a stretch, maybe even a silly season for copyright and...
Read More
Entertainment lawyers get thrown plenty of diverse matters to deal with but might their practice also include handling concerns about the Americans with Disabilities Act? Don't bet against it, as a recent case in a U.S....
Read More
Holy, Moses: a U.S. District Court in New York has stunned many in the contemporary art world by skipping past the Solomonic approach and ordering some copyright offending works potentially worth huge sums to be plucked from the...
Read More
The Association of Art Museum Directors has released its long-awaited policy that deems working with, or using, low-quality digital thumbnail images a copyright fair use. This much-debated policy should provide greater clarity...
Read More
The Associated Press and Shepard Fairey reached a settlement earlier this year, ending a two-year dispute as to whether the artist violated copyright terms in using a 2006 photo by a photographer from the news collective of...
Read More
Taking on what will be a key copyright case, Golan v. Hoder, the U.S. Supreme Court will answer the question: Can Congress restore foreign works previously in the public domain? In Golan, orchestra conductors, educators,...
Read More
Some of the most iconic props to come from Hollywood apparently may not have copyright protection in Britain, and, George Lucas, creator of Star Wars, is not having it. After a British appellate court determined that the...
Read More
Revolution ©: who owns iconic Che image?
Read More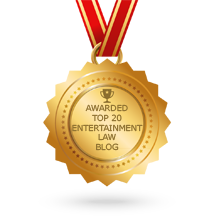 The Biederman Blog is now ranked NUMBER ONE on Feedspot's Top 20 Entertainment Law blogs (May 2018). It is very exciting to top this list. We are extra proud of number six - Entertainment Law Offices of Gordon P. Firemark. Mr. Firemark graduated from Southwestern in 1992, and is a top entertainment blogger and webinar presenter in addition to being a world class entertainment attorney!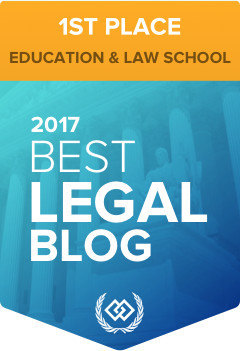 This is Southwestern Law School
—a history of public service, innovative teachers, brilliant scholars, and trailblazing alumni.
Events Calendar