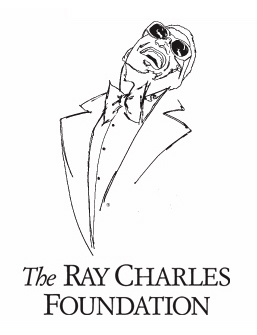 The pitched legal battle, which had pitted heirs of the late great entertainer Ray Charles and an eponymous foundation he established to battle hearing diseases, has prompted yet another poke for the unsuccessful plaintiffs:
U.S. District Judge Audrey Collins in Los Angeles, who had tossed the foundation's federal and state claims against them and cleared a path for the Charles family members to continue their push to secure "termination rights" to more than four dozen of his songs, has ruled that the foundation must pay the defendant-heirs' attorney fees. This had become a complex case that raised potential precedent-setting issues about beneficial owners and their standing to challenge termination rights for some memorable tunes including I Got a Woman, Mary Ann and a Fool for You.
His dozen heirs, though told they would get $500,000 each after Charles' 2004 death of liver disease in return for releasing claims on his estate, recently had decided that they should control the cache of songs that the Ray Charles Foundation insisted it should hold sway over; seven of them launched the process to reclaim rights to the music as part of copyright law. Like Charles, a flood of popular artists, many of whom were young, broker and freer at the time, had assigned those rights to publishers decades ago; they now want the valuable rights back and the statutes say sufficient time has passed for such claims to be made.
Among the ways the heirs prevailed was by persuading the judge that they undertook a constitutionally protected, free speech action in filing notices that they would seek to reclaim the Charles copyrights; the judge ruled these actions were covered by state anti-SLAPP measures, aimed to speed dismissal of legal actions that interfere with Californians right to free speech and petition. Collins expressed displeasure that lawyers for the heirs had not recorded their billable hours as they incurred them but noted the case was complex enough and the research sufficiently demanding to merit the award of attorney fees amounting to $89,000.
And in case you've been under a rock and may not understand what the legal fuss is about: